Your gift really does bring hope to kids and youth!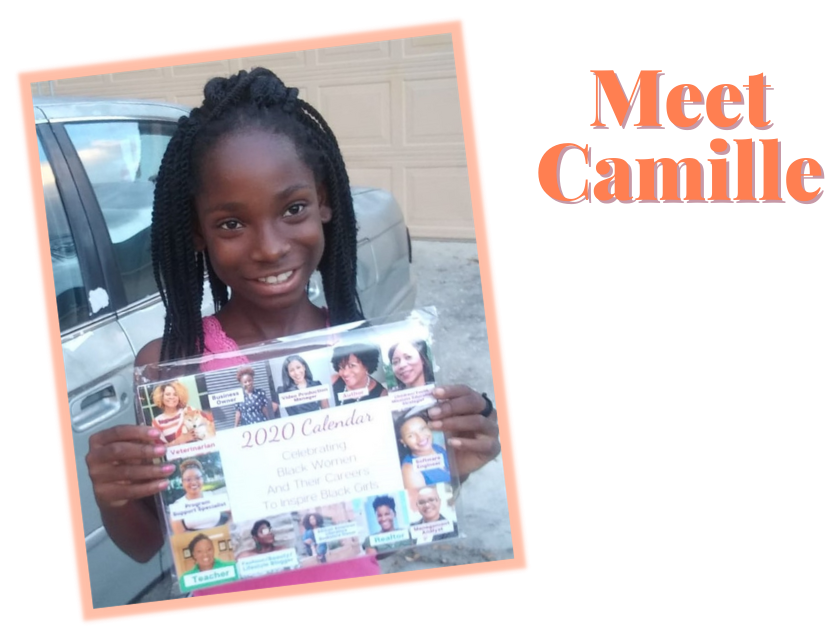 When I was going door-to-door to sale my calendars I came to this cutie's house name Camille. Her mom answered the door and in the middle of my script, the mom called out to her daughter. When Camille, came to the door she began to translate my script to her mom. She shared with me she was the only translator for the family. To my disappointment the mom didn't purchase the calendar.

When I went back the next day, to do follow-ups at homes that told me to come back, I saw her mom was outside. I decided that Camille was a perfect girl to give a donated calendar to. I not only got to explain to her how to use the calendar but I also got to meet her 21 year older sister, Tasha, that spoke very little English. Camille told me Tasha also needed a job. I directed Tasha to a job readiness program (that I use to use) that would be beneficial to her.

I'm so happy and thankful that this calendar can possibly bring hope and encouragement to Camille and Tasha and allow them to see the endless possibilities of what they can become ESPECIALLY by seeing professionals that look JUST LIKE THEM.

Help kids and youth see they can become anything today!